The M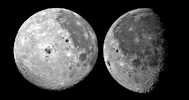 N
---
dedicated to entertaining the easily amused
(and people from Massena, NY)
article date: January 21, 2001
Jim Deshaies Actually Got 'One Damn Vote'
Failed in Bid for Hall of Fame Induction
by B-Rent Imagodei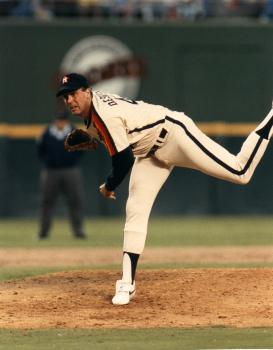 Jim Deshaies, a 12-year Major League veteran, somehow managed to get on the ballot for Hall of Fame induction. Other than holding such hugely awesome Major League records such as "Most At-Bats Without a Double, Triple or Home Run" and "Most Pickoff Attempts Trying To Pick Off (to use a HUGE euphemism) Portly Catcher Hector Villanueva In A Fifteen Minute Span", his only merit to Hall of Fame consideration was that he played over 10 years.
However, he did manage to get his "one damn vote." His website, putjdinthehall.com, may have put his attempt over the top. Why? We think it inspired that one guy in Houston to vote for him. Deshaies said, "Somehow they put me on the ballot. I think this might have something to do with Bush getting elected President. Being an Astro, maybe he had some home-state feelings toward my inclusion along such names as Kirby Puckett and John Kruk. Maybe he wants me to have a position in his administration. Something Like "Executive Director That Gets A Huge Paycheck For Not Coming Anywhere Near the Texas Rangers' Pitching Staff" Who knows? But I did get one vote for the Hall of Fame, and that's something I can tell my grandkids."
We here at The Moon wished we had a vote in the matter, as we dutifully cover whatever sports we damn well feel like. If we did, we'd have voted for the Puck and that guy from the Astros who pitched. Possibly Charlie Kerfield. (Only because we have like 15 of his 1987 Topps Rookie Cards, and we wish they were worth more than the cardboard they are printed on.) Maybe even Deshaies. Who knows. We didn't have a vote anyways. But we bet Chris Berman would have voted for the guy he coined Jim 'Two Sillouhettes On' Deshaies.
Back to front page