The M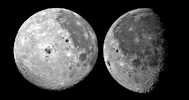 N
---
dedicated to entertaining the easily amused
(and people from Guatemala)
article date: September 16, 2002
Wal-Mart Changes Store Name to WTC
"White Trash Central fits our customer base."
by Daniel K. Bobloos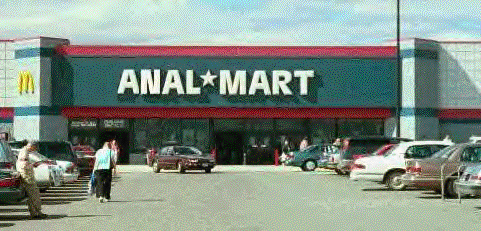 As of September 1, 2002, the discount giant formerly known as Wal-Mart has changed its name to WTC. According to CEO David Glass from Bentonville, Arkansas, "We were contemplating changing it to an unpronouncable symbol, but then realized Prince had beaten us to it back in the early '90s. So instead, we went with a name that fits 92% of our customer base - White Trash Central. Our hope is that we can attract new white trash into our stores, since some of our most dependable customers have been getting kicked out of their trailers because of spending rent money on malt liquor. We have to make more money, or I won't be able to afford to make the Kansas City Royals' payroll (currently $12 dollars)."
We interviewed many customers at our local Wal-Mart, and they were unaware of the change. Customer Roni Jo Harkness said, "I just come here for diapers and condoms. I don't care what they call the place." Another customer, Brian Friedpoor, stated, "I only started shopping here when I found out they carried beer. Old Milwaukee for $4!"

Store manager Carlos Rodriquez seems to be nothing more than an anal-retentive minority, but he did provide some key insight regarding the name change. "Simply put, White Trash Central fits our customer base. When people think of white trash, they will now think of WTC. I just laugh that a dumbass minority like myself is in charge of all these morons. All I do all day is walk around the store, trying to catch people that aren't working so that I can yell at them. And once in awhile I stop back in accounting to get some from Jesse. That's about it." Actually, I guess Carlos is just an anal-retentive minority.
We tried interviewing some of the workers, but since most of them can't speak well enough to be quoted (for example, one of the more intelligent associates said, "Duh, I work here money not good but like standing nothing do." Pure competence, I tell you.), we have decided to limit ourselves to the one smart person that works there, Bronswell Patrick in electronics. "I used to like working here six years ago, but now all we get in the store is poor white trash, and an idiotic manager who is only concerned with butt sex and walks like he has a giant stick up his ass. I can't wait to graduate so I can leave this hellhole behind and start working somewhere respectable, like Amoco or Taco Bell."
All in all, it sounds like the name change was in order. We just wonder how much longer Wal-Mart will be able to fend off a high-quality store like Goodwill or K-Mart for the white trash population. Only time will tell, but as Harkness put it, "In order for me to keep being a poor white trash slut, I need to buy condoms at the cheapest possible price, so I'll always be shopping here."




Back to front page