The M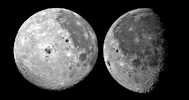 N
---
dedicated to entertaining the easily amused
(and people from Guatemala)
article date: January 1, 2004
Marlboro Sponsors Music Festival
Music + Cancer = FUN!!!
by Chris Olin

Marlboro announced that it will be sponsoring the first annual Marlboro Music Festival in Smokey Ridge, South Dakota. Featured artists scheduled to appear thus far are: Sean "Puffy" "P-Diddy" "P-uff-diddy" Combs, and his son "P-Diddy Mini-Diddy Bite-Size"; Snoop Dogg (to be surrounded by a cloud of smoke that probably isn't from Marlboro products...); and Ryan Adams (he doesn't have anything to do with smoking directly, but since he seems to hate all of mankind, he's all for people contributing to their own deaths). Marlboro is planning on adding more Marlboro-using artists to their lineup, but are waiting until closer to the concert date to ensure that they are still not dead from cancer or other assorted tumors before the performance.

Avid Marlboro using 12-year-old Daniel Brown is pumped up. "I can't wait to go to the Marlboro concert and hook up with an 8 year old Vietnamese hooker! Marlboro has promised that since I have spent all my allowance for the past 9 years on their products, that I will be able to get laid! Since I have terminal lung cancer and all, I guess they're gonna take pity on me before I die." Unfortunately for Brown, he died yesterday of a massive tumor in his left lung. The President of the Marlboro Company, who declined to give his name said, "Great! The kid's dead! I don't have to spend money on a plane ticket for the 8 year old Vietnamese hooker now! Ah, the joys of being a multimillionaire who profits off of the death of others is great, I guess. Now I know what it must feel like to be a member of the Bush family."
Back to front page